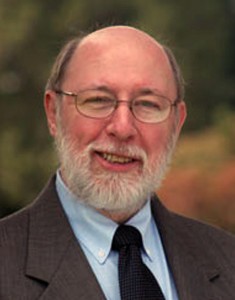 The Rev Dr. Howard A Mayer comes to us with 22 years' experience in parish ministry. He was ordained in 1973 after receiving a Master of Arts in Religion and a Master of Divinity from the Hartford Seminary. Most recently, he served for 16 years as a permanent part time minister at the Hampton Congregational Church in Hampton, CT. The Board of Deacons said about Reverend Mayer, "His caring for those in our church and greater community demonstrated to us how to care for others." "Reverend Mayer provided thought-provoking sermons and was an expert at helping many of us to reach a deeper understanding of scripture and Biblical awareness." "Reverend Mayer has worked diligently to uplift the spiritual and emotional development of all members of our congregation and community. He has been an enthusiastic supporter of the participation of children in all aspects of our church life-worship, Church School, vacation Bible school, confirmation, community outreach and fundraising dinners."
During his time at Hampton Congregational Church, Reverend Mayer found time to serve on the Board of Directors of the Windham Area Interfaith Ministry.
In addition, Reverend Mayer is an Associate Professor of English at the University of Hartford. He is completing his thirty-fifth year teaching at the University of Hartford.
The church office is managed by Maria Platt, and church maintenance is provided by Doug Schlichter.  The Red Barn is managed by Mary MacLeod, and our Music Director is Sandy Mehinovic.